Unlike first aid courses, First Aid kits have not changed much over the last 20 years in Canada. Typically if a person wanted a first aid kit they had 3 different options:
First Aid kit in a Plastic Box
First Aid kit in a metal box
First Aid kit in a nylon bag
First Aid Kits in Boxes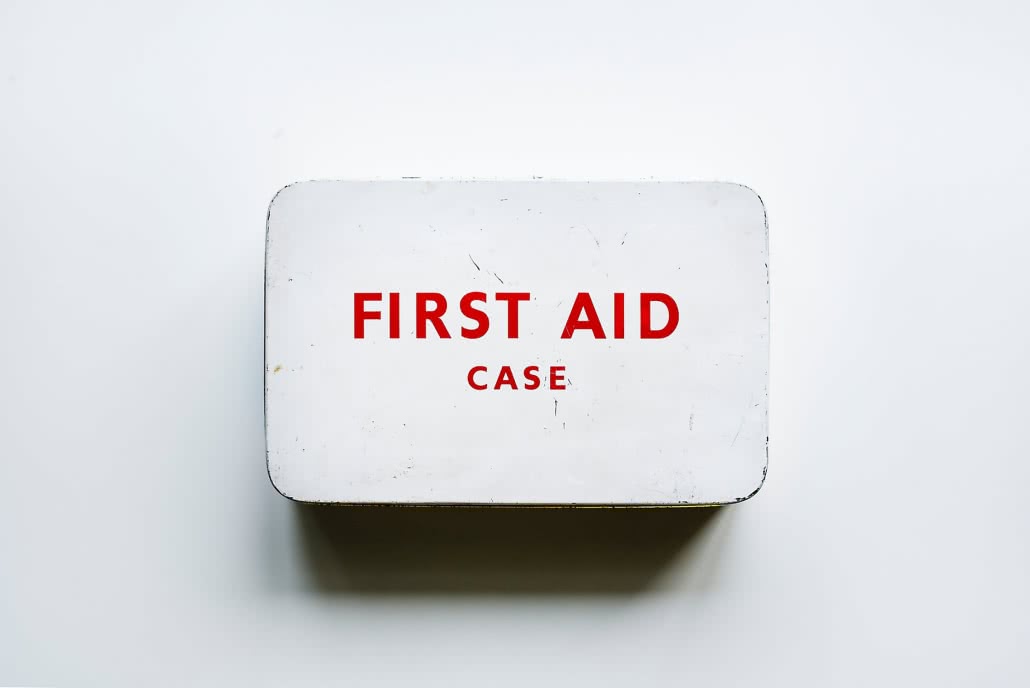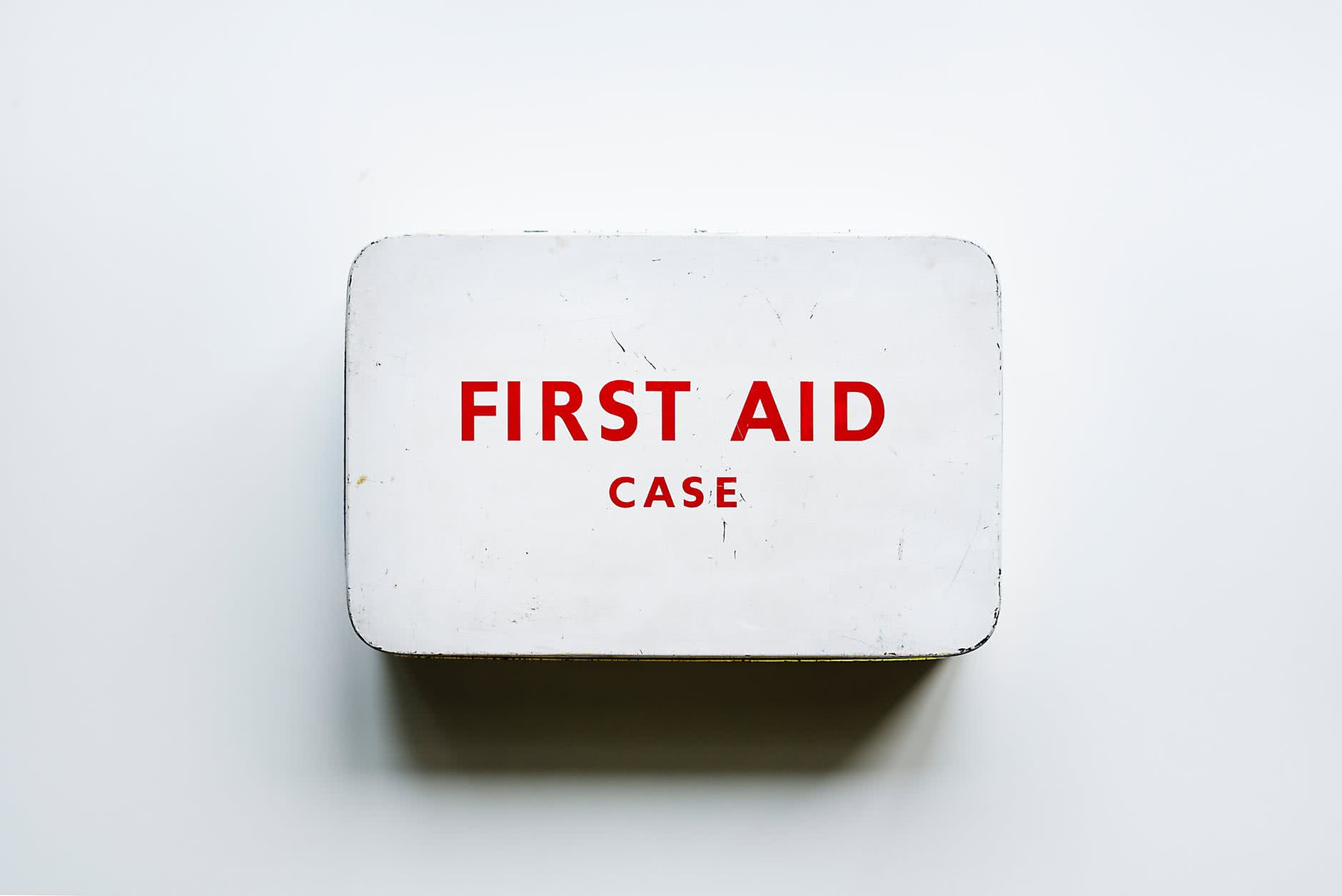 The first aid kit in a metal box and plastic box are basically the same and have the same properties. They are very common in workplaces because they are durable, dirt and water resistant and wall mountable. Having a first aid kit that can mount on to a wall is a great advantage, as it is much more visible.A first aid kit is seen on a regular basis, people will know where it is if they need it in an emergency.
Another feature of metal or plastic box first aid kits is that they are slim, and most of the product in the kit can be easily seen in one big main compartment or on shelves. The disadvantage to this is that the first aid supplies are often a disorganized mess and the first-aider needs to spend valuable time finding what they need.
Over the years, we have restocked thousands of first aid kits, and almost every box first aid kit that has come in "looks like a bomb has gone off in it," according to Alert First-Aid's warehouse manager Silas Holdstock.
In an emergency, seconds count, and so first aid supplies should be categorized in a logical manner. For example, all the gauze should be kept together. Barrier devices like a pocket mask and gloves are often the first thing you'll want to grab, so should be in the same spot.
Wall-mounted box first aid kits are often firmly fixed to the wall, and even when they are removable, first-aiders don't always notice. Having a stationary wall-mounted kit is great for small wound management, but creates a significant issue for trauma injuries such as major bleeding where the first-aider will want everything easily accessible at the scene.

First Aid Kits in Nylon Bags
Over the years there has been a shift away for the metal and plastic box to the nylon bag. The nylon bag can be more cost effective. This kit has handles an it is meant to be carried to the scene of an accident. Nylon kits are made out of denier nylon they are not waterproof but splash proof. Majority of nylon kits on the market or just and empty bag with one or two large pockets. This is an improvement the over the plastic box as products can be categorized. The appearance is slightly neater.
Nylon First Aid Kits can be brought to the scene of the accident. This portability can pose an issue as kits may start to get stored in closets or storage areas. When this happens the first aid kit can disappear for the mind's eye. People can forget about where the first aid kit is. It can get buried under other items.
It looks like a company out of Ottawa Ontario has come up with a solution to all of these issues. Hawktree Solutions is a private company under licence to host the Canadian Red Cross Eshop. Hawktree Solutions has innovated and redesigned the entire Red Cross product line. Product are designed in consultation with the Canadian Red Cross First Aid experts. One of the most amazing products to come out of this redesign is the Deluxe First Aid Kit.

Here are 10 reasons why this is Canada's best First Aid Kit.
Wall mountable.The deluxe kit has hooks on the back of the kit. It is easily mounted on a wall. The kit can also be opened on the wall and all items are easily accessible.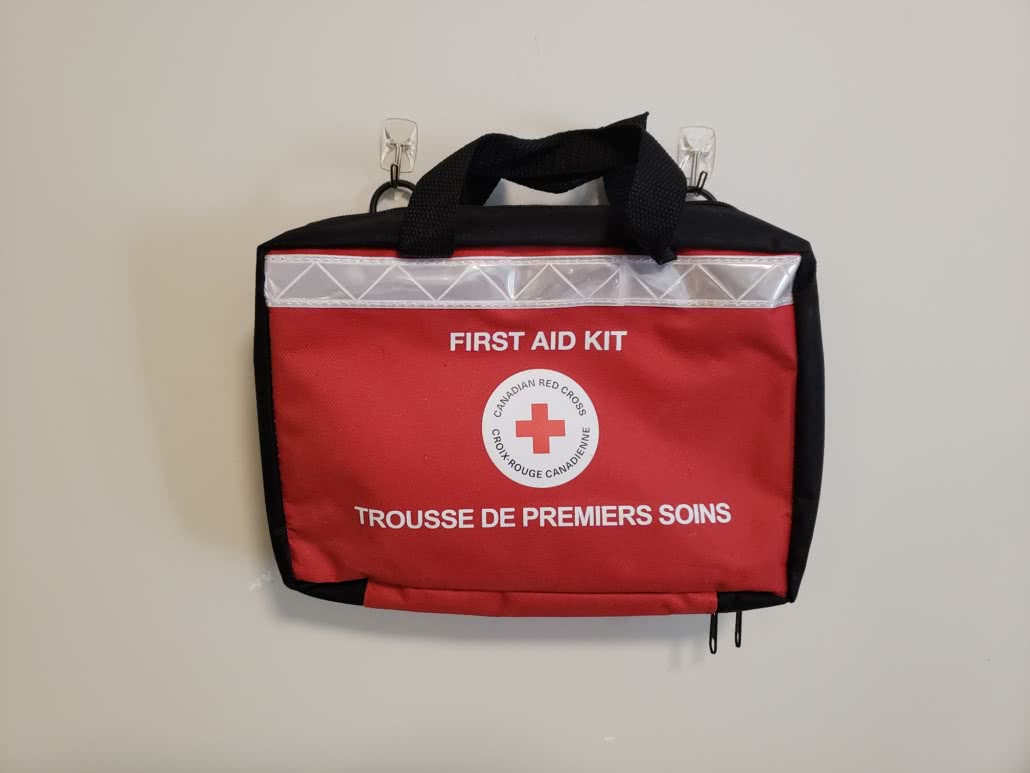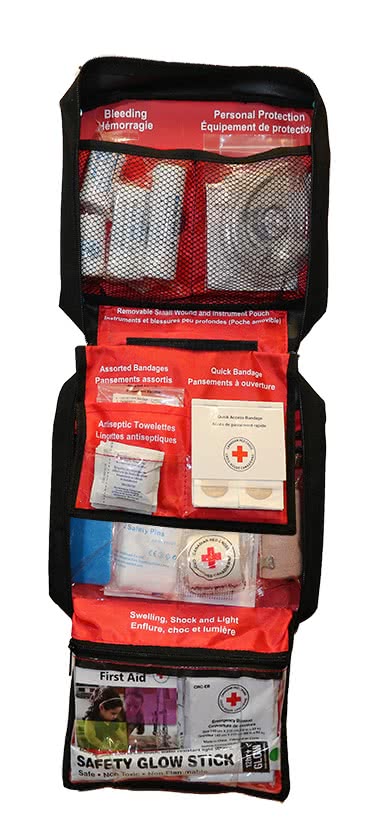 2 . Organized: This kit has 14 different pockets or pouches. Pocket are labeled in French and English or are transparent so the first aider can quickly access a whatever lifesaving product they are looking for.
3. Removable small wound pouch – This is where this kit really stands out. One of the biggest issues with any other first aid kit on the market is that there are some many small instruments or items such as tweezers, scissors, cotton tip applicators, wipes, and tape. The removable small wound pouch can easily pulled out of the first aid kit. It has individual see through pockets for all of these small items usually end up on the bottom of the kit.
5. Quick Bandage ™ – This is one of the most innovative products in afirst aid kit. Wall mounted bandage dispensers cost around $ 35.00 to $ 45.00. The Deluxe First Aid Kit has a specialized pocket for the Quick Bandage essentially turning the First Aid kit into a bandage dispenser.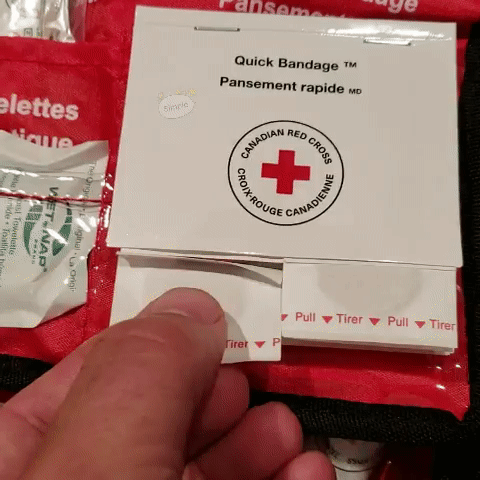 6. Easy Access– 90% of first aid kits on the market have no internal labeling. In an emergency every second counts. This is why it is so important to know where to find lifesaving first aid products that you will need in an emergency. Bilingual Labels for Bleeding, Fractures or Sprains, Personal Protection, swelling and shock mean you will not be spending valuable minutes at the scene of an accident looking for first aid supplies. These labels keep your kit clean and organized as you will know where to put items when you are restocking your first aid kit.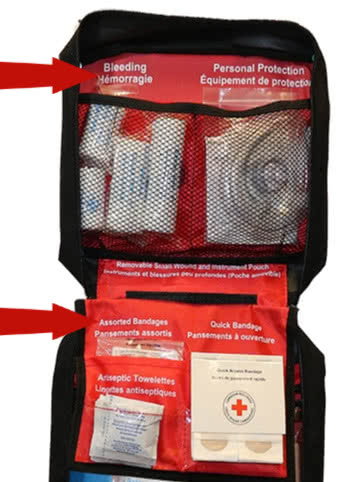 7. Product review – High quality first aid products chosen by Canada's leading first aid training agency. All of the Canadian Red Cross Kits go through a rigorous approval process. All products used in kits go through a process that includes the following
Scientific Review- Is there science to support the products in the first aid kit. A team of expert medical professionals review the scientific evidence to make sure that the first aid supplies will give the best chance of success.
Safety Review – All Product must meet strict safety guidelines to make sure there in low chance for allergic reactions, accidental poisoning or chemical exposure or other injuries.
Language Review – All Canadian Red Cross products are fully bilingual using both official languages of Canada.
8. Simple Wrap ™ – This first aid kit has a 5 cm x 3. 2 m Simple Wrap ™ This product to is equivalent Coban ™ of Sensi Wrap ™ .Simple wrap is one of the best products to have in first aid kit. This is do to its is versatility. It is used to cover up difficult to treat areas such and fingers and toes. The only thing it stick to is itself which mean no tape sticking to hair, no clips it can be torn and does not require the use of any scissors.

9. Stainless Steel Instruments– First Aid Kit manufacturer often will give you the illusion of quality. This is why you will see marketing such as this " over 150 items in this kit" When you see this it is a tell tale sign that you are getting a cheap first aid kit. Stainless steel scissors and tweezers are another great example of quality products. Most kit will have plastic or nickel plated scissors and tweezers. Did you know that these would be disposable and you can only use them once as there is now way to clean blood off plastic or a nickel plated instrument.

10. CPR mask – This is the only retail first aid kit in Canada that has an actual CPR mask with one way valve and 02 inlet. This mask is the gold standard for CPR masks in the world. Canadian Red Cross teaches over 500,000 First Aid and CPR every year and uses a mask like this.

Support the Canadian Red Cross – A portion of all of sales of the Red Cross First Aid kits go back to the Red Cross to support lifesaving first aid programs and the amazing work they do. Alert First Aid is a Authorized Reseller and Training partner for the Canadian Red Cross. Save 20% on the Deluxe First Aid Kit when you use promo code ThePulse. You can also save 50% on this kit when you take a Standard First Aid course with us in Vancouver

https://www.alertfirstaid.com/blog/wp-content/uploads/2019/08/CRC_Deluxe_First_Aid__Kit-1.jpg
482
352
Alert First Aid Inc
https://www.alertfirstaid.com/blog/wp-content/uploads/2018/09/logo2.jpg
Alert First Aid Inc
2019-08-14 17:08:40
2019-09-13 08:55:56
# 1 First Aid Kit in Canada