Alert First Aid has been working with outreach facility on Vancouver Island and in Vancouver to train staff in First Aid and CPR protocols for over 10 years. We work closely with AIDS Vancouver Island and the Cool Aid society to develop training plans and strategies to maximize survival rates for Opioid overdose.
One of the factors that does not get much attention is the personal safety of the workers or sometimes the bystander responding to the overdose. Any first aid training course will tell you that the most important thing to do at the scene of the accident is to make sure that you are safe. In the case of an opioid overdose there can be many hazards at the scene including, needles, aggressive people It is possible that the person suffering from the overdose could be carrying a disease such as Hep C or HIV.
As opioids are respiratory inhibitors it is very common for a person suffering from an overdose to not be breathing effectively. This is why in a Naloxone First Aid kit you will find a CPR mask and pair on Nitrile Gloves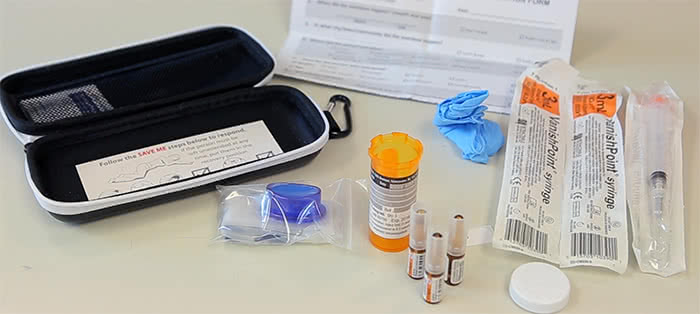 According to a BC coroner report 337 people died of Fentanyl Overdoses in Vancouver alone in Victoria this number was 112. "This is an epidemic which is going to take a significant community effort save lives. We are willing to do our part" says Jaimie Pierson owner of Alert First Aid.
Giving First Aid to someone who is suffering from an overdose can be a very challenging skill set. The person is not breathing effectively, often you are in a place that may not feel very safe. The First Aider actually need to prepare and inject a needle. "This can be very scary for the average person". Says first aid instructor Kaitly Hendry  who teaches for Alert First Aid in Vancouver. "This is not information that is typically covered in a regular first aid course." Alert First Aid offers Free Naloxne First Aid Training Course to anyone who wants to learn. " We are in a unique position to offer people the tools and the skills to make a difference in someone's life"  says Kendall Salahub Operations manager at Alert First Aid. This why we are offering Free Naloxne First Aid Training course in our Vancouver and Victoria Training locations. The course only takes and hour but can make a significant difference in someone's life.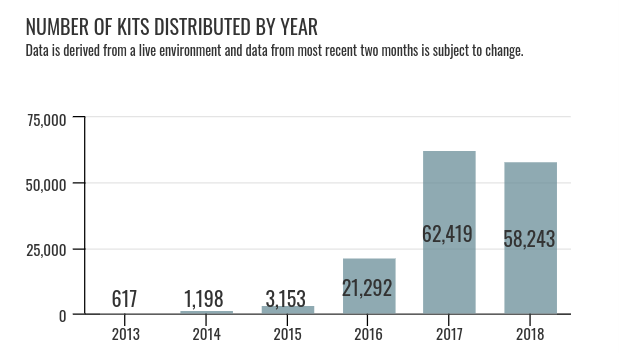 In the course, students learn how to give ventilations and do CPR. They also learn how to give a muscular injection of naloxone. How to evaluate if a person will need a second injection. Participants in this specialized first aid class use the same items that are in the naloxone first Aid kit. They get to practice how to prepare a needle and inject it. First Aid scenarios are run with CPR training manikins giving participants a simulated situation as close to the real thing as possible.
Did you know that  people are can violent after naloxone is given? A person may go into withdrawal after opioids after naloxone is administered. Those experiencing severe withdrawal may be confused and aggressive when they regain consciousness. Naloxone first aid training we give tips to minimize the risk to the first aider like giving one dose of naloxone, then give breaths for 3-5 minutes before the next dose.
Alert First Aid is BC's largest Red Cross First Aid training partner. They have also partnered with the towardtheheart.com to provide free naloxone first aid kits to members of the public.  If you are interested in a Free Naloxone First Aid course in Vancouver or Victoria please contact us.
Look for workplace training Alert First Aid also offer a 3 hour Opioid Overdose Response First Aid course. This first aid course can be customized to instill confidence through scenario based training.
https://www.alertfirstaid.com/blog/wp-content/uploads/2019/06/Naloxone_First_Aid_Kit_Vancouver2.jpg
162
311
Alert First Aid Inc
https://www.alertfirstaid.com/blog/wp-content/uploads/2018/09/logo2.jpg
Alert First Aid Inc
2019-06-20 23:11:16
2019-06-20 23:11:18
First Aid course that saves lives