Are you a current nursing student or someone hoping to be accepted into a nursing program? Wondering which first aid courses you might need to take as part of the process? We can help you out.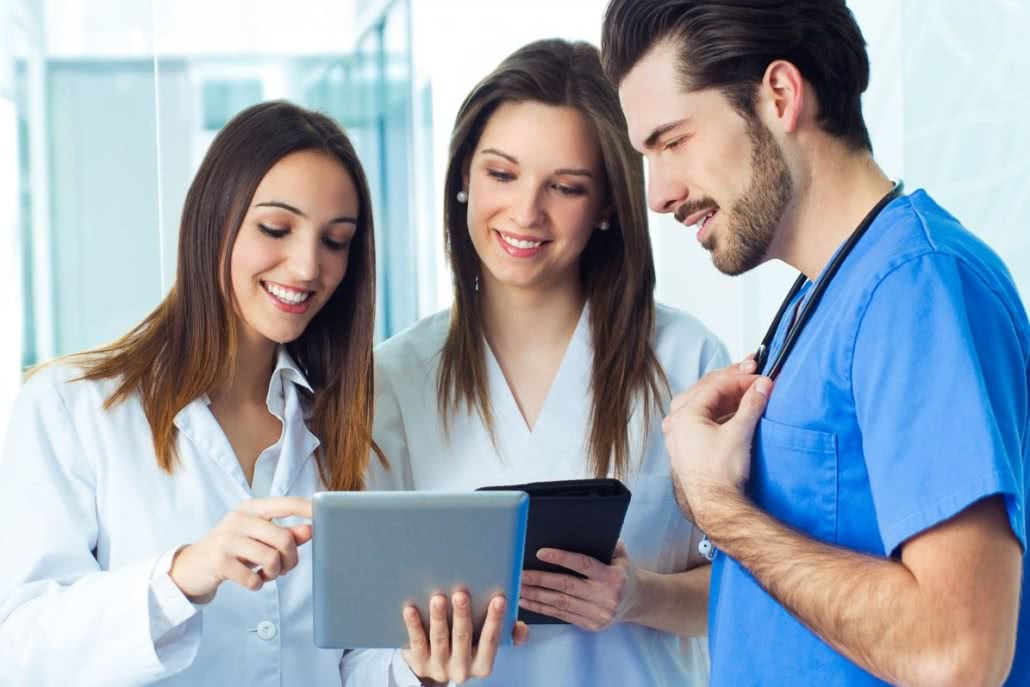 First of all, congratulations! Nursing is such an exciting field with a lot of opportunities. Whichever school and program you've chosen, it can be a challenge. There is a lot of information to learn, but we can help make sure your first aid & CPR courses are fun, stress-free and affordable.
Recent Changes in First Aid Requirements for Nursing Students
There have been some changes recently in the healthcare field regarding CPR training. Previously, nursing students and nurses took CPR Level HCP (Health Care Provider). This course was similar to CPR Level C, and taught CPR for the lay rescuer, as well as adding some additional skills such as using a bag-valve-mask, jaw thrusts and assisted ventilation.
CPR Level HCP was phased out by the Canadian Red Cross early in 2019, and has been replaced by the Basic Life Support (BLS) program. This brand-new program is not simply just a replacement. CPR Level HCP teaches basic CPR. The new BLS program does not. BLS is designed for people like you who will respond as part of their professional duties.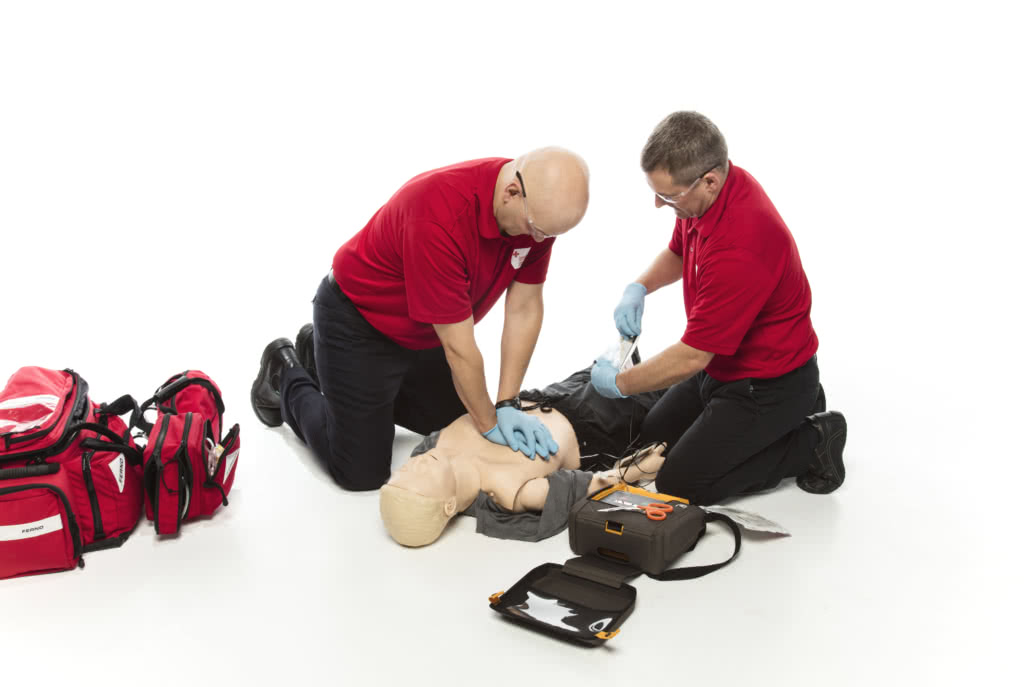 BLS is based on international standards, and trains professionals, including nurses, to work seamlessly with other professionals (nurses, doctors, paramedics, etc.), even if they have never met, let alone have worked together.
The other new programs introduced at the same time are Oxygen Therapy and Airway Management. These are both designed to be either standalone courses, or added on to Basic Life Support.
Alert First-Aid teaches courses in Victoria, Duncan, Nanaimo and Vancouver, which means we're very familiar with the courses required by the following schools:
Camosun College
University of Victoria (UVic)
Sprott Shaw College
Vancouver Island University (VIU)
BCIT
Vancouver Community College
University of British Columbia (UBC)
Kwantlen Polytechnic University
Langara College
Luckily, each program is very similar – see below for first aid & CPR course requirements in each year.
First Year Nursing Students
Most nursing students will need to take Standard First Aid, along with Basic Life Support, Airway Management and Oxygen Therapy prior to the first day of classes.
To make this registration process a little easier and more affordable for you, we've packaged them all into a First Aid for First Year Nursing Students bundle! This way, you only have to register once, and will finish with all the certificates you need to start your nursing school journey off right.
Standard First Aid Training
The Canadian Red Cross Standard First-Aid & CPR Level C course is a fun and interactive two day course that will train you to react and improvise when dealing with time priority, life threatening emergencies. This course includes initial assessment, disease prevention, secondary survey, airway obstruction, adult, child, and infant CPR (Level C) as well as the use of an Automated External Defibrillator (AED). Recognition and first aid treatment for head and spine injuries, shock, burns, bleeding, seizures, broken bones, anaphylactic shock, small wound management, poisoning, heat exhaustion and heat stroke will also be addressed. You will spend the majority of the course doing hands on first-aid, and participating in first-aid scenarios. By practicing with scenarios, you'll gain confidence, and learn to improvise in emergency situations.
Basic Life Support (BLS) Training
Basic Life Support (BLS) is the recognition and initial intervention or treatment given by pre-hospital or in-facility responders (like nurses) to a patient suffering from cardiac arrest or respiratory arrest. The BLS curriculum truly supports the delivery of high performance, team-based professional-level resuscitation. Our BLS course is industry-driven, designed as a robust resuscitation training program geared toward high-quality CPR in a team environment, and recognizes the nuances of multidisciplinary teams with varied experiences.
Oxygen Therapy
This Oxygen Therapy course will teach you how to properly and safely handle and assemble oxygen equipment, and how to deliver supplemental oxygen through the appropriate delivery device. It will cover supplemental oxygen, oxygen cylinders, oxygen regulators, oxygen delivery devices, administering oxygen and pulse oximetry.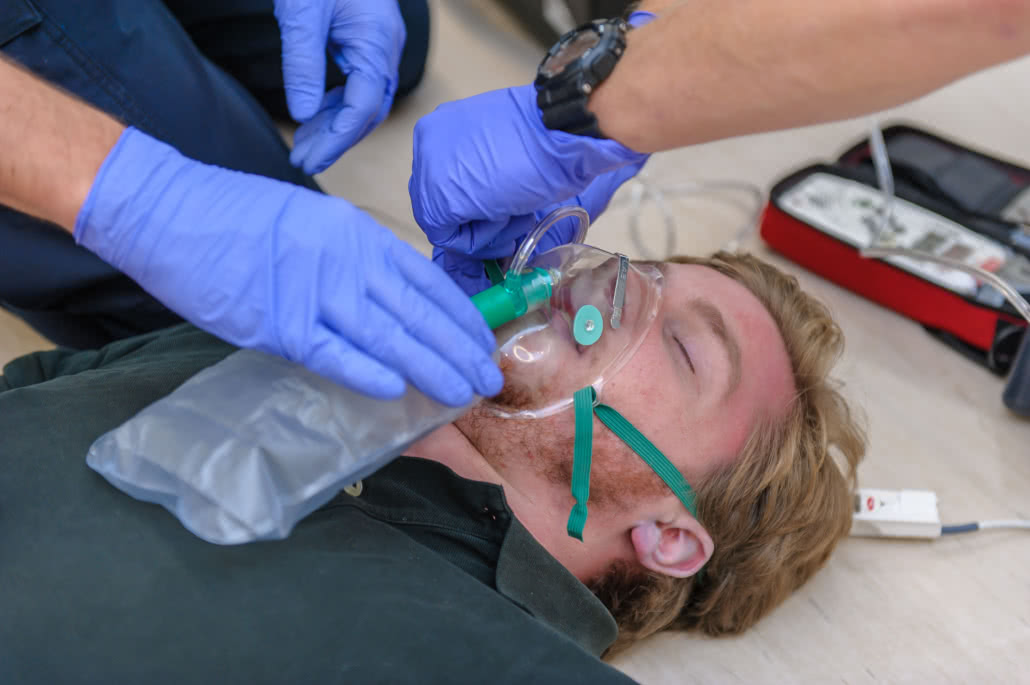 Airway Management
This Airway Management course will provide you with the knowledge and skills to create a patient airway, the interventions to maintain it, and the equipment available to carry out these skills. It will cover opening the mouth, cross finger technique, airway adjuncts – insertion and removal, nasopharyngeal (NPA) airways, suction, tongue-jaw lift, oropharyngeal (OPA) airways, and supraglottic airways (awareness only).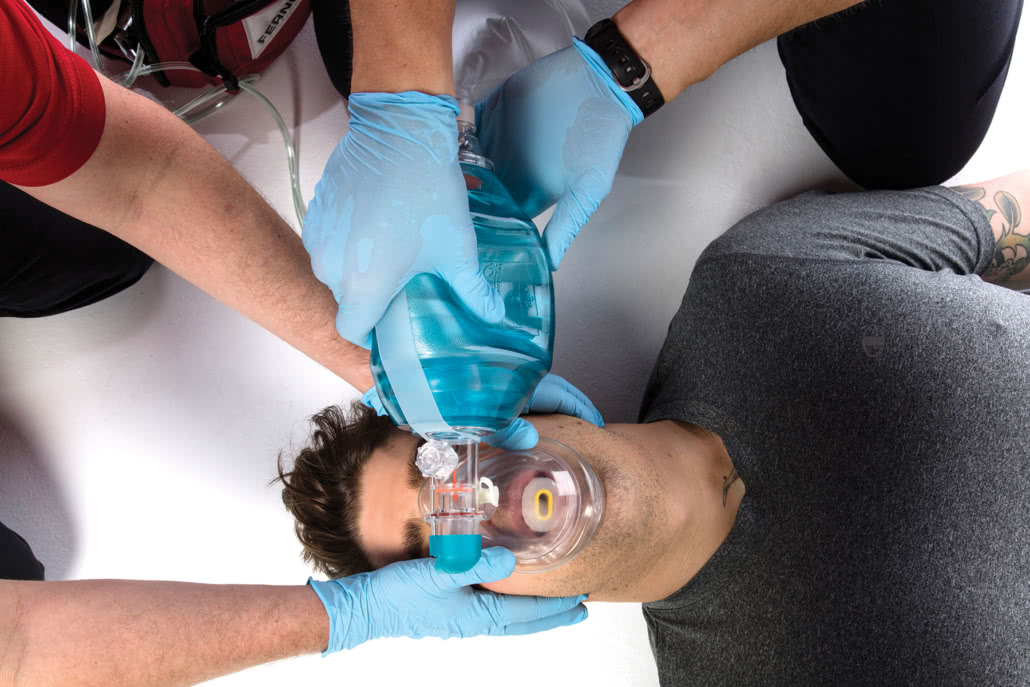 Second & Third Year Nursing Students
If you've already made it to your second or third year of nursing school, you've already taken Standard First Aid – and that certificate is valid for three years, so you're off the hook on that one.
However, the Basic Life Support course will need to be recertified every year while you're in school, and often every year while you're working as a nurse.
Basic Life Support certification is only valid for one year, however, even when nursing students just needed to take CPR Level C or CPR Level HCP, they still needed to re-take the course every year to keep their skills current.
The new BLS recertification course is nice and short – only 2 hours – and will provide you with everything you need to stay current, without having to stay another 2 hours to re-learn basic CPR skills. This recertification will be offered starting in 2020, once this year's BLS certifications expire.
If you're in your 2nd or 3rd year of nursing school in 2019, you'll be taking your first cycle of Basic Life Support, Oxygen Therapy, and Airway Management – but don't worry, next year you can take the shorter course.
Professional Development While Nursing
Once you've finished your nursing program and are working out in the real world as a nurse, most employers will still require you to recertify your Basic Life Support certification every year.
Studies have shown that CPR knowledge and skills decrease over time, even among nurses and other professionals. According to this study, 2 years after training, knowledge and skills have decreased to almost the same scores nurses had prior to the training session. Refreshing skills every year will make sure that the necessary skills are retained, and that all nurses are able to deliver effective CPR in cardiopulmonary emergency events.
For more information about Basic Life Support and what's included in the program, take a look at the Basic Life Support Field Guide, or just take a course with us if you're on Vancouver Island or in Vancouver, BC! Congratulations again on your new career in nursing, and we look forward to providing you with fun & stress-free recertifications for the years to come.
https://www.alertfirstaid.com/blog/wp-content/uploads/2019/06/Nursing-Students.jpg
797
1195
Alert First Aid Inc
https://www.alertfirstaid.com/blog/wp-content/uploads/2018/09/logo2.jpg
Alert First Aid Inc
2019-07-10 13:11:23
2021-03-05 09:08:57
First Aid & CPR Training for Nursing Students