If someone you knew had a seizure, would you know how to help? Seizures can be frightening to see, but it is easy to care for a person who is having a seizure. However, most seizures only last a few minutes and the person usually recovers fully without any complications.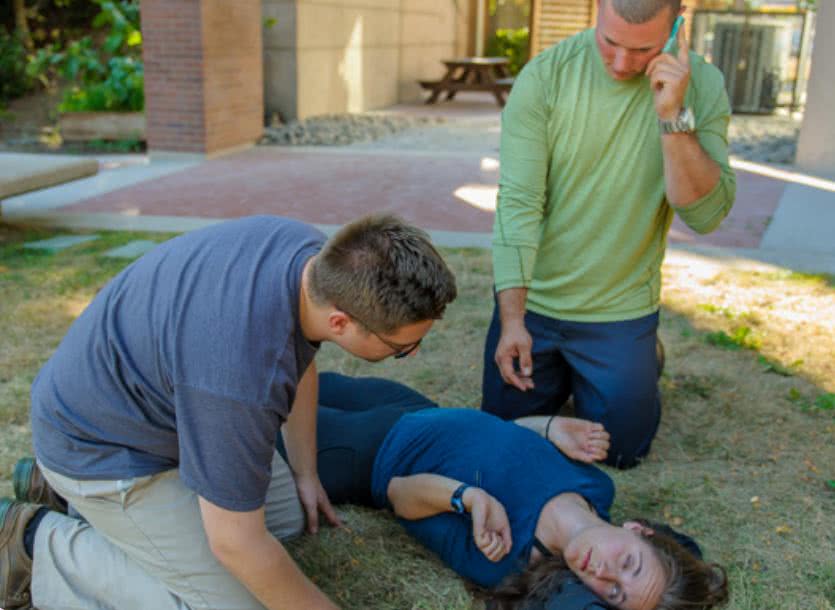 Signs & Symptoms
Common signs and symptoms of seizures include:
Hallucinations
Uncontrollable muscle movement
Eyes rolling upward into the head
Drool or foaming at the mouth
Uncontrolled repetitive motions (partial seizures)
Causes
They have many different causes. One common cause is epilepsy, a chronic seizure disorder that can often be controlled with medication. Other causes of seizures include the following:
Fevers or infections
Head injuries
Heat stroke
Poisons (including drugs)
Drug or alcohol withdrawal
Diabetic emergencies
Audio-visual stimulation (flashing lights)
Caring for Seizures
To care for the person having a seizure, follow these steps:
Protect them from injury.

Move furniture and other objects that could cause injury out of the way and protect the person's head with a soft object (such as a blanket).

Do not restrain the person.

Holding the person down or trying to stop the seizure from happening could cause further injury to the person and possibly to you.

After the seizure, move them onto their side.

The person may be drowsy and disoriented for up to 20 minutes after the seizure. Place them on their side in the recovery position.

Tilt their head back and check for breathing.

Tilting back the head opens up the airway and makes it easier for the person to breathe. Try it yourself and see!

If necessary, call 9-1-1.

If you do not know the person or the person's medical history, or any of the following applies, call EMS/9-1-1 and get an AED.
– The seizure lasts more than a few minutes
– The person has had several seizures in a row
– The person appears to be injured
– The person is pregnant
– The person is experiencing a diabetic emergency
– The seizure takes place in water
– This is the person's first seizure or the cause of the seizure is unknown
– The person does not wake up after the seizure or is unresponsive for an extended period.
For more tips on how to navigate a life-threatening emergency, download the (free) official Canadian Red Cross first aid mobile app, available on iTunes and through Google Play.
https://www.alertfirstaid.com/blog/wp-content/uploads/2019/04/Seizure.jpg
610
835
Alert First Aid Inc
https://www.alertfirstaid.com/blog/wp-content/uploads/2018/09/logo2.jpg
Alert First Aid Inc
2019-04-10 09:08:32
2019-04-10 09:14:45
First Aid for Seizures