Have you read the book or seen the new Netflix special starring Marie Kondo and her famous method of decluttering your house and life? We've taken her method and applied it to emergency preparedness kits.
Before you can begin to tidy up your emergency preparedness kit, you first need a vision for your ideal emergency.
Take a moment to visualize what that would look like.
For example, you might visualize feeling the ground tremble beneath you and hear your bookshelves rattle and shake. You calmly, but quickly, grab your disaster preparedness backpack in the front hall closet. You have peace of mind knowing that it has everything you need – food, water, extra clothes that fit you, even an extra phone charger. When you arrive safely at the shelter you'll be staying at, you look through this backpack full of things that spark joy. Your house may not survive, but that's OK. You've got what you need.
Once you know what your ideal emergency situation would be, you're in a position where you can actually start tidying and be able to efficiently access the things you need and like in your emergency kit.
If you don't already have an emergency preparedness kit to sort, start here and build one.
To begin, sort your emergency items by category. You'll want to start with the easiest categories first (documents, clothes, etc.) and finish with your sentimental items.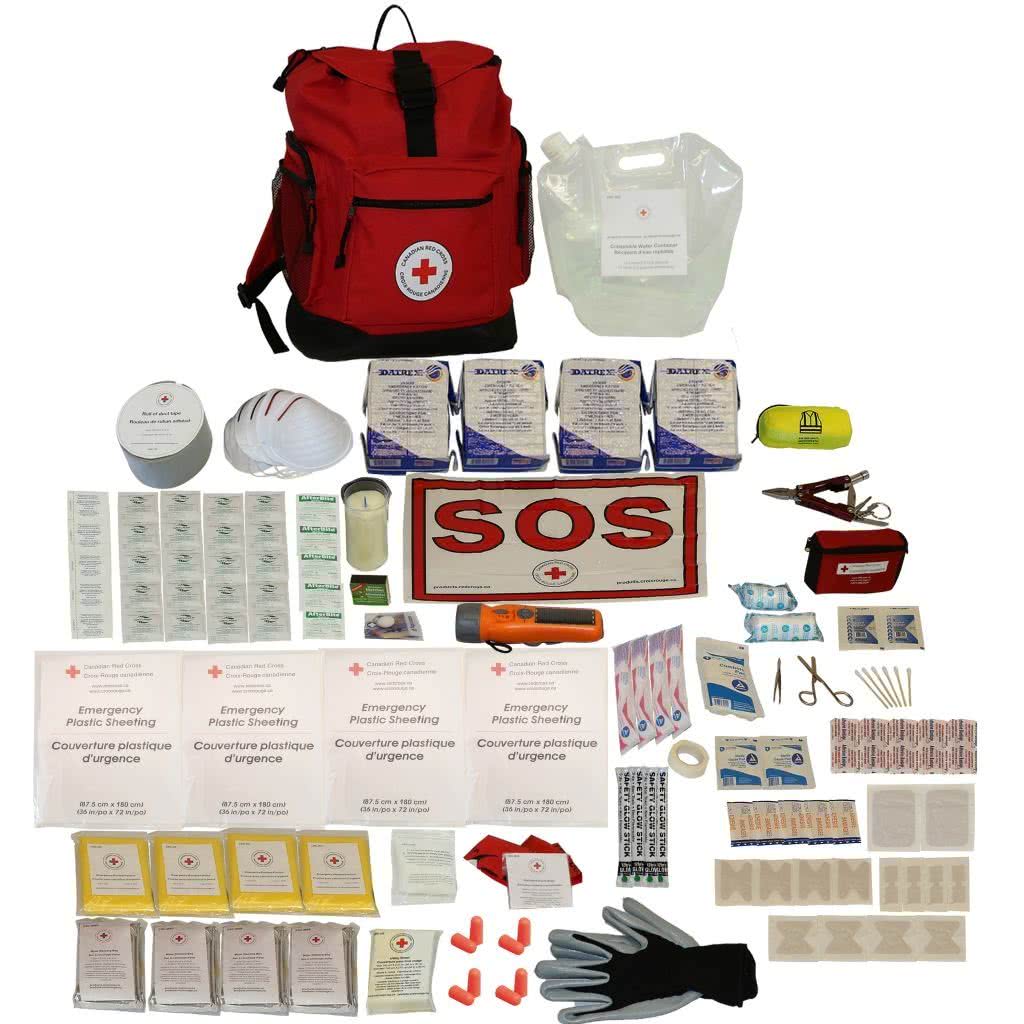 Documents
Let's start with papers/documents. When you go through your papers, you should ask yourself whether a particular item corresponds to your current wants and needs or your vision for your ideal emergency.
Things that you'll want to keep (and keep up to date) are:
Passports
Copies of birth certificates
Insurance information
Prescription information
Cash in small bills
Local map with your family meeting place identified
Discard any documents that have outlived their usefulness. Expired insurance information, for example, has outlived their usefulness.
The way that you tidy your space can have profound effects on your own happiness and even on your very ability to take action. Arrange your documents in a way that is simple and visually appealing – perhaps in a binder or nice folder.
Clothing
Next, lets go through clothing. Discard anything that doesn't fit you or your family members. Consider what clothing is included – make sure you have seasonal clothing for everyone in your family.
Once you've gone through your clothing, fold each item and place them carefully inside your backpack – you may want to consider sorting them by person or by season into labelled, vacuum-sealed bags.
Miscellaneous
Miscellaneous belonging that you keep "just because" are common causes of clutter and chaos. While going through your emergency preparedness kit items, ask yourself: What is the purpose of this object?
Be clear about the purpose of each item, and be willing to get rid of things that have outlived that purpose. For example, expired food and water is no longer useful. Be grateful that it was not needed, and let it go.
For items without a clear purpose, ask yourself if this item sparks joy for you (or, at least sparks a real flame you can use for heat in an emergency).
Personal items you may want to include in an emergency preparedness kit are:
Age-appropriate toys or sentimental items for children to remind them of home
A few photos of your family
A book or two to read
Space is limited, so before you include something, consider carefully the ways in which this item contributes to your life. Does it make you happy when you see it? By cutting away the unnecessary, you'll be that much closer to creating your ideal space.
Many people find the idea of maintaining an emergency preparedness kit daunting, but if you organize your kit so that it is ready for you in case of emergency, you only ever have to do a comprehensive tidying once in your life.
This emergency preparedness kit clean up can be turned into a special event, and serve as a crucial and sudden change in your life – a fresh start on your path to preparedness.
https://www.alertfirstaid.com/blog/wp-content/uploads/2019/01/deluxe_disaster_kit_bag_-1.jpg
1024
1024
Kendall Salahub
https://www.alertfirstaid.com/blog/wp-content/uploads/2018/09/logo2.jpg
Kendall Salahub
2019-01-23 12:11:09
2019-08-08 15:17:37
KonMari: Declutter Your Emergency Preparedness Kit