Did you know? The Canadian Red Cross is providing Preventing Disease Transmission Training and person protective equipment (PPE) to support frontline workers responding to COVID-19.
This program is designed to provide frontline volunteers and staff with a supply of personal protective equipment (PPE) – including masks and gloves – and train them how to use it properly. The best part? This program is entirely funded by a grant from the Government of Canada, and is free for eligible organizations!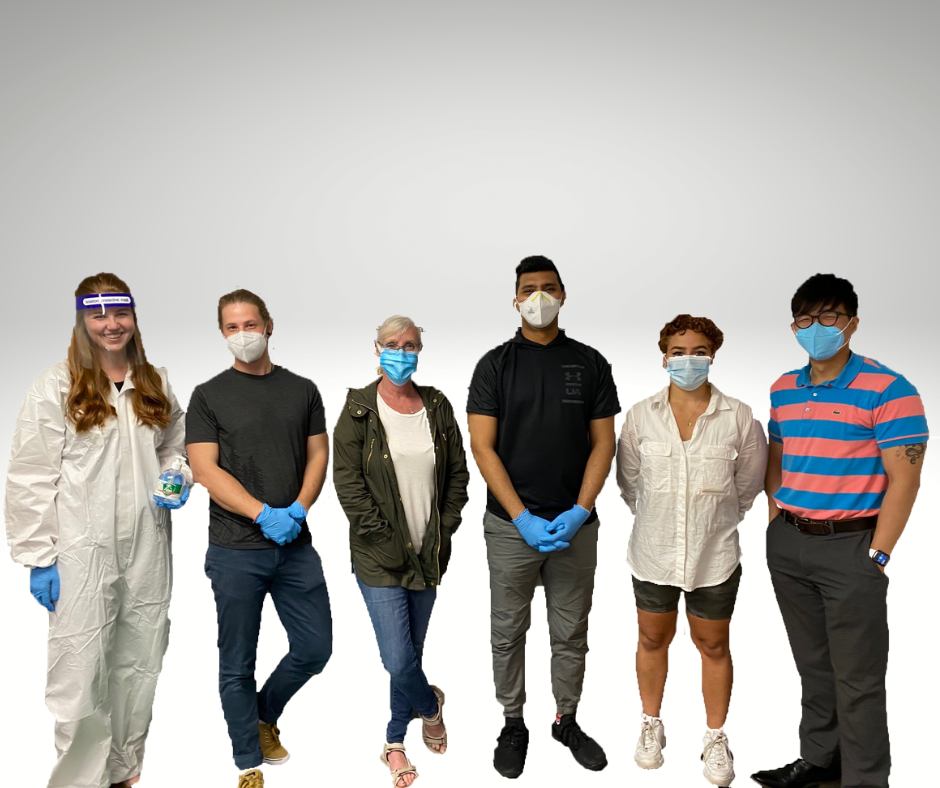 What is covered in the Preventing Disease Transmission Training?
The course, which takes approximately 40 minutes to complete online, provides basic information for participants on the following topics:
What is infection and how it is caused
Infection transmission routes
How to prevent infection and disease transmission
Proper handwashing techniques
Types of Personal Protective Equipment
Proper donning, doffing and disposal protocols for PPE
To ensure equal access for all, organizations can choose to learn on one of three platforms:
Online self-study for maximum time flexibility
Virtual classroom instructor-led for groups of up to 20 participants
In-person when necessary and possible
What equipment can be provided?
One mask and two pairs of gloves per person, per day will be provided. Each organization that received personal protective equipment will have an assortment of sizing options.
Who can apply?
To be eligible, organizations must be organized and operated exclusively for social welfare, civic improvement, pleasure, recreation, or any other purpose except profit and also must:
Be incorporated or established in Canada, or have a principaled registered office address in Canada;
Have been in operation on or before December 31, 2019;
Regularly dedicate at least 50% of core activities to direct service delivery;
Have a governance structure with at least three people on the board or management committee, etc.;
Have an internal accountability measure such as practices and procedures for internal controls and accountability; and
Be working with clients in low to medium risk environments.
Preference will be given to organizations that are:
Undertaking vital direct service delivery or essential supports;
Addressing a pressing social inclusion or wellbeing need caused by COVID-19 through their direct service delivery;
Supporting vulnerable populations through direct service delivery;
Have unrestrictive cash reservees of less than 20% of their annual operating budget (as an indication of financial vulnerability); and/or
Have annual revenues of $1,500,000 or less.
The deadline to apply is July 7, 2020.
To read more about this program and to apply, please click here.
https://www.alertfirstaid.com/blog/wp-content/uploads/2020/06/8.png
788
940
Alert First Aid Inc
https://www.alertfirstaid.com/blog/wp-content/uploads/2018/09/logo2.jpg
Alert First Aid Inc
2020-06-05 09:07:57
2020-06-05 09:07:59
Red Cross PPE Training & Equipment Progam