Did you know that WorkSafeBC just updated their first-aid regulations?
That's right – in September 2018 they published a new version of G3.16(1.1) Basic requirements to meet schedule 3-A. These regulations list the required first-aid kit contents for the supplies, equipment and facility requirements outlined in Schedule 3-A.
There are some major changes – most notably the addition of quick straps and windlass style tourniquets. This addition is right in line with the major update in the Occupational First Aid program that happened in July of this year. First aid attendants now all learn how to use these tools at all levels.
Quick straps
These are an amazing addition to any first-aid kit! All of our instructors rave about how great these are, and everyone who has used them in class love them as well. They are a much better tool for getting direct pressure on wounds and supporting injuries compared to the old method of loop-tying a dressing with a triangular bandage. Loop-ties are challenging to do quickly and effectively, especially under pressure. Quick straps are wide, elasticized and use velcro to adjust to any size. They work almost instantly and are so easy to use that training is barely required.

Tourniquets
Tourniquets are also a much needed and great addition to first-aid kits. They are so much more failsafe than improvised tourniquets. They are easy to use, fast to apply and very effective in stopping bleeding. Improvising a tourniquet takes much longer and is much more likely to fail.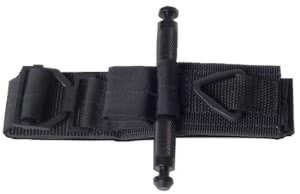 New WorkSafeBC First Aid Kits
If you're not sure what first aid requirements you need to meet for your workplace, please give us a call and we'd be happy to walk you through the regulations.
Check out the new versions of the WorkSafebC First Aid Kits here:
Upgrade Packs
Do you already have a WorkSafeBC first aid kit, but it's built to the old regulation requirements? We have upgrade packs available to bring you up to compliance.
https://www.alertfirstaid.com/blog/wp-content/uploads/2018/10/First-Aid-Kit.jpg
842
1024
Alert First Aid Inc
https://www.alertfirstaid.com/blog/wp-content/uploads/2018/09/logo2.jpg
Alert First Aid Inc
2018-10-17 13:29:22
2018-11-07 14:47:53
Updated WorkSafeBC First-Aid Regulations!