Due to COVID-19, there have been changes made to the first aid kit minimum requirements listed in WorkSafeBC guidelines, and updates made to the administration of first aid in the workplace for attendants. First aid kit requirements now include a number of earloop masks and face shields in the Basic, Level 1, Level 2 and Level 3 kits (G3.16).
Our kits on our website have been updated to meet these new requirements.
OFAA Protocol Update
The OFAA protocols during the COVID-19 pandemic document has been updated again. This document outlines what protocols Occupational First Aid Attendants are encouraged to follow and be aware of during this pandemic.
Changes to First Aid Kit Requirements
We have updated our first aid kit builds for Basic, Level 1, Level 2 and Level 3 kits, so any kit purchased new from our website will include the minimum required face shields and earloop/surgical masks.
If you already have a first aid kit, you can purchase earloop masks and face shields from our website to add to your kit. Earloops are available in bags of 50 and case quantities, and face shields are available in larger quantities as well – please contact us directly if you're interested in bulk pricing.
The last time WorkSafeBC made changes to their minimum kit requirements was in 2018, so if your kit was purchased prior to that date, you likely need to add more than just earloop masks and faceshields to meet minimum requirements.
Earloop/Surgical Masks
The OFA first aid minimum requirements for equipment in the first aid kits have been updated to include earloop/surgical masks. The expectation is the attendant will don an earloop mask when required for up-close patient treatment. A surgical mask will also be applied to the patient if up-close contact is required to provide treatment.
Face Shield or Safety Eyewear
The OFA attendant is expected to don a face shield or safety eyewear when conducting up-close contact with a patient. Protecting the eyes may help to mitigate transmission through droplet or aerosol exposure through the mucus membranes of the eyes.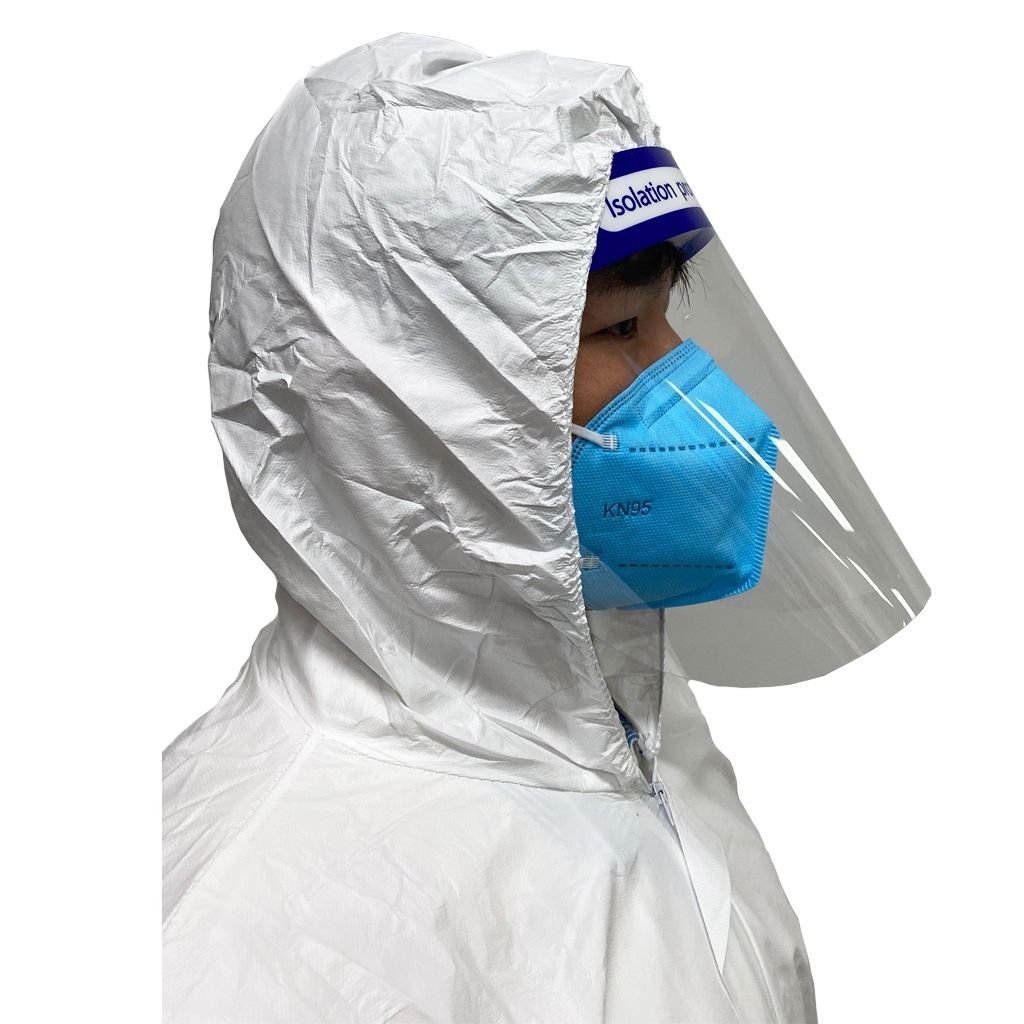 First Aid Courses
As of June 12, 2020, Canadian Red Cross blended Emergency First Aid and Standard First Aid courses are now considered equivalent to OFA Level 1!
Check out our website to view current course dates and register for a course!
As always, please reach out if you have any questions about your first aid kits or courses – we're happy to help!
https://www.alertfirstaid.com/blog/wp-content/uploads/2020/06/isolation_suit_side.jpg
1024
1024
Alert First Aid Inc
https://www.alertfirstaid.com/blog/wp-content/uploads/2018/09/logo2.jpg
Alert First Aid Inc
2020-06-19 10:23:30
2020-06-19 10:23:32
WorkSafeBC Update to Minimum First Aid Kit Requirements